Digital Dentistry in Midtown Manhattan
---
Gdental is proud to provide state-of-the-art digital dentistry to all of our patients seeking aesthetic and restorative services in Midtown NYC.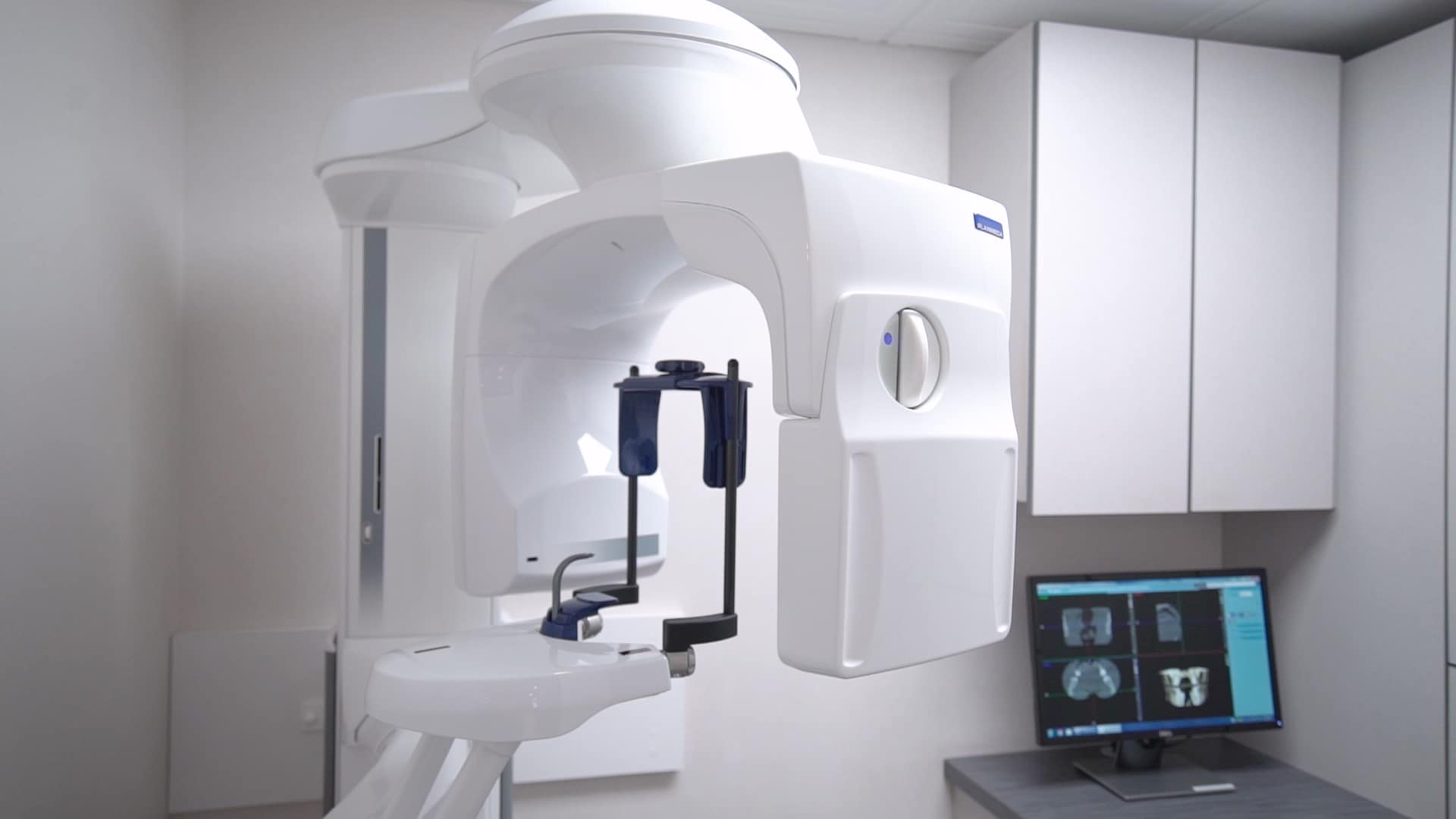 ---
Cone Beam Scanner and Digital X-Rays
---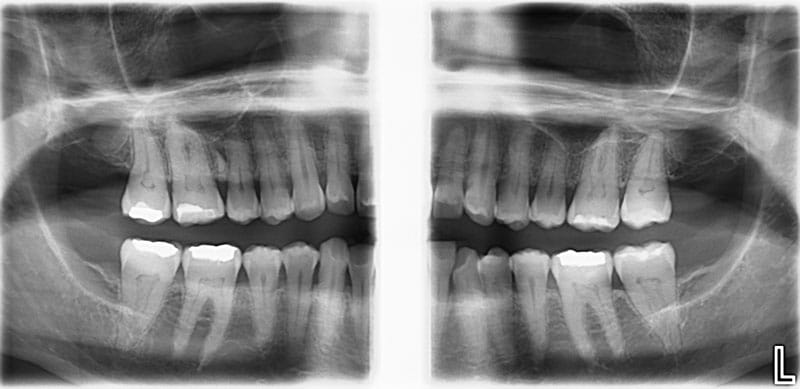 ---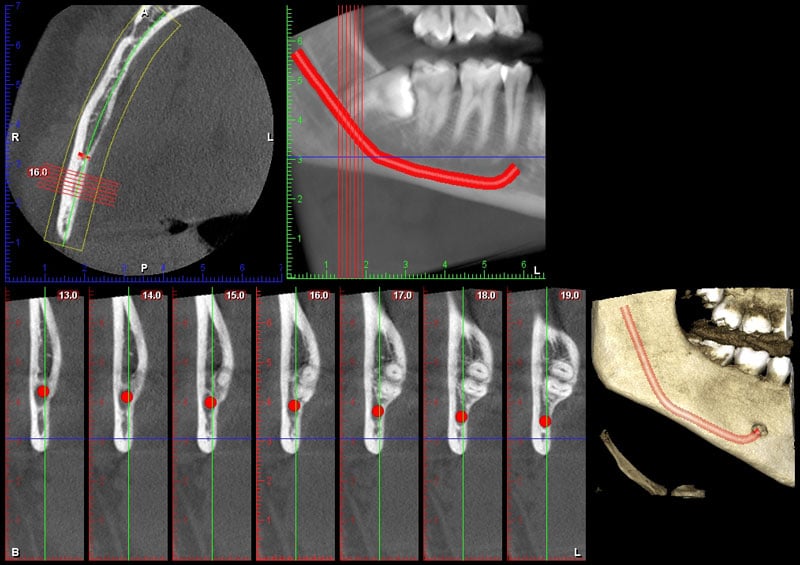 ---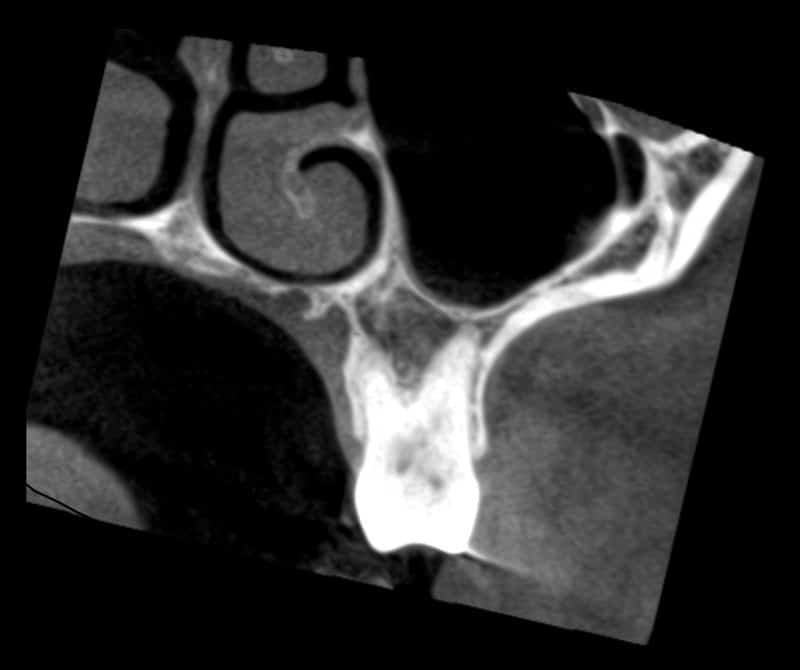 ---
Cone Beam Computed Tomography (CBCT) is an X-ray imaging technology that is faster and safer than a conventional CT scan (3D imaging). For our patients, this translates to a significant reduction in radiation dosage and a decrease in the time needed for scanning. The 3D imaging is used for more accurate diagnosis and treatment planning of extractions, particularly of third molars, implant placement, sinus augmentation procedures, TMJ evaluation, and detection of tooth fractures or pathology in the jaw bone.
In addition, the Planmeca ProMax CBCT machine takes extraoral bitewing radiographs, which allow for evaluation of cavities, bone loss, and infections in the posterior teeth. These bitewings are similar to digital x-rays but do not require placement of a sensor in the patient's mouth. This is ideal for our patients with a strong gag reflex or those who have difficulty with the digital radiograph intraoral sensor. Measuring and annotation tools – such as nerve canal tracing – assist in safe and accurate treatment planning for our patients. This will increase safety, predictability, and success of treatment.
Digital x-rays save time and increase patient care. It's also a very green technology. By eliminating film, developer and chemical waste, digital x-rays are better for both the patient and the environment!
Digital Intraoral Scanning
---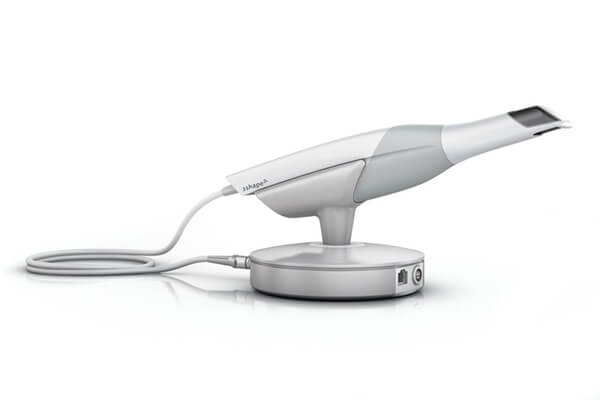 Digital intraoral scanning means the days of sitting in the dentist's chair with a tray full of messy impression material are over. Instead, the process is quick and comfortable -- and the result is a model of your mouth that is more accurate than ever. In addition, by using a smile design app, we can eliminate the trial-and-error process of restorative dentistry by modeling the function and appearance of restorations before performing any work on your teeth.
Like digital x-rays and cone beam technology, digital intraoral scanning lets us take detailed images of your mouth and view them during the same appointment. Our 3Shape TRIOS intraoral scanner uses 3D technology to map the teeth and jaw, creating a precise replica of your entire mouth that can be used in diagnosis, treatment planning, and the fabrication of restorations. With digital intraoral scanning, crowns, inlays & onlays, bridges, implant crowns, nightguards, bleaching trays, and retainers will fit perfectly.
Computer-Aided Milling and 3D Printing
---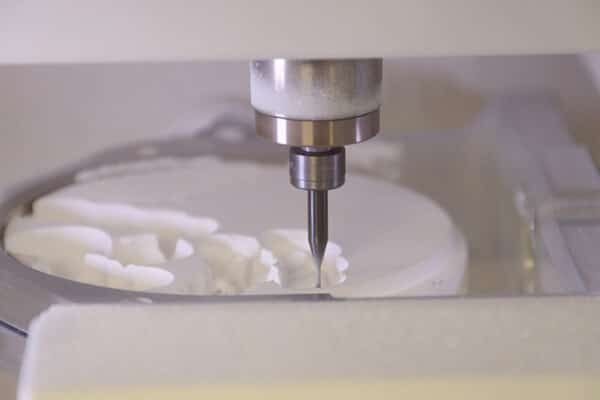 ---
Coordinating with our onsite laboratory, we are able to fabricate custom restorations right in our office. After performing an intraoral scan, our lab will create an accurate model of your mouth using the Formlabs 3D printer and specialized dental resins.
Our Roland computer-aided milling machine can also design a variety of restorations, both temporary and permanent, from porcelain, zirconia, alloys, resins, or wax.
Most dental offices have a wait time of one or two weeks while an off-site lab creates your custom crowns or laminates. By moving this service onsite, we reduce the amount of time it takes to get you the dental treatment you need. In special circumstances, restorations can be fabricated on the same day!
---
Onsite Laboratory
---
Our lab has the latest in dental technology, giving us the ability to create many of your dental appliances on-site. Using our 3D scanner, 3D printers, and milling machines, we can create custom crowns, laminates, and fillings that are fitted perfectly to your mouth. By coordinating care with our lab technicians, we can vastly reduce the amount of time that it takes to complete cosmetic and restorative procedures, getting you the vital dental care that you need.
More About Our Onsite Lab
---
Technology
---
Our office employs many types of new technology that help benefit the patient by offering improved diagnosis and care.
More Technology
---
Contact Us Today
---
If you're looking for a dental practice with cutting edge diagnostic equipment in Midtown Manhattan, we'd love to have you as a patient. Call us at 212-486-6622 to schedule your appointment.