Restorative Dentistry in Midtown NYC
---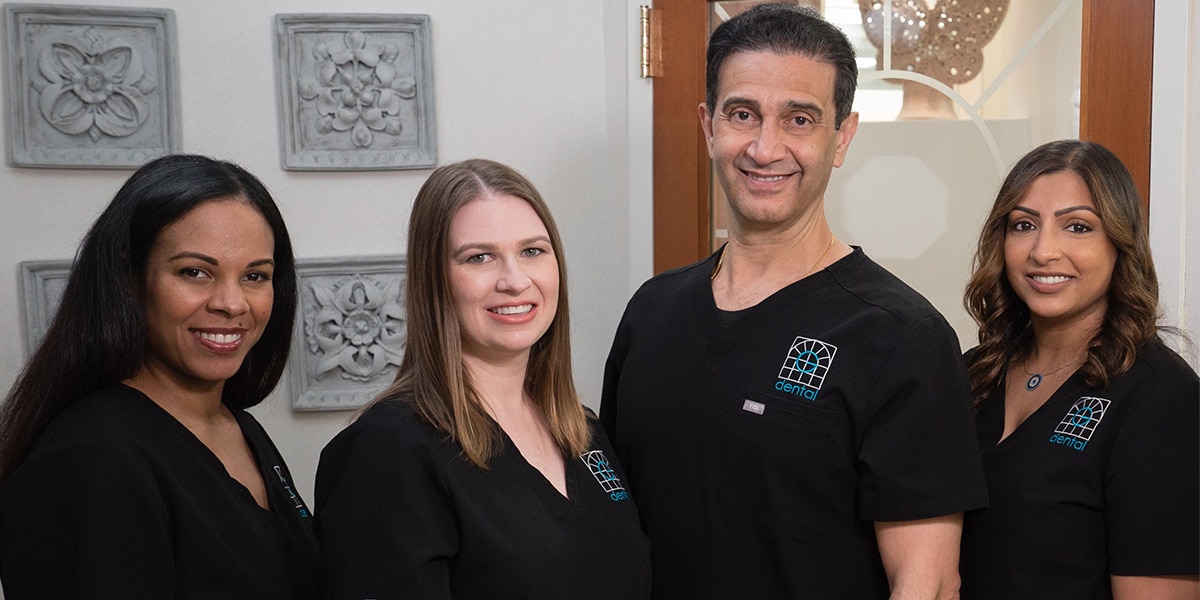 ---
The goal of restorative dentistry is to help patients regain oral health with therapies that restore the function and improve the appearance of teeth. We believe that it is important to preserve your natural teeth whenever possible; and whether a tooth needs full or partial replacement, we opt for high-quality solutions that look and function like your own natural teeth.
---
Restorative Dentistry Procedures
---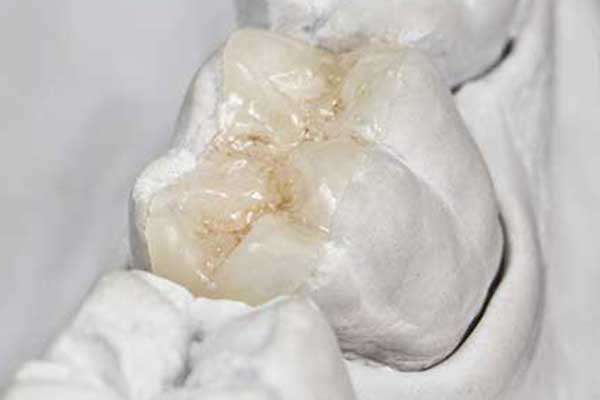 ---
While crowns replace an entire tooth structure, inlays and onlays replace only the diseased portion of the tooth structure. When neither composite fillings nor full crowns are the prudent option, we turn to inlays and onlays as a solution. To restore a natural smile, we can use tooth-colored ceramics to precisely match your tooth shade, although some patients opt for gold restorations.
---
Composite Fillings/Bondings
---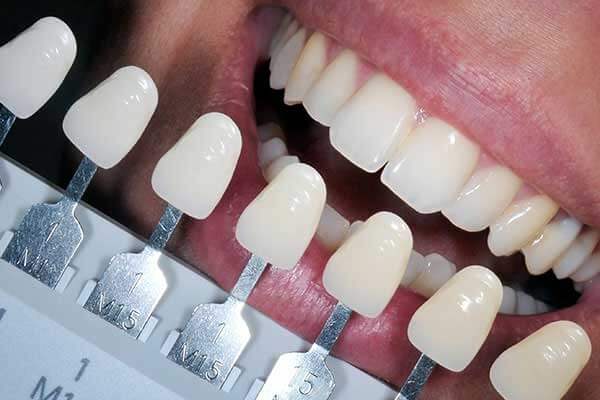 ---
Whether you're replacing an old silver amalgam filling, or you have a new cavity that needs treatment, we use composite fillings/bonding to restore the decayed portion of your tooth. We carefully match the composite material to the rest of your tooth and use a specialized ultraviolet light to cure (set) the material in a matter of seconds. Composite restorations are best for small cavities and fillings on your front teeth. Composite resin can also be used in the form of bonding to improve the appearance of teeth that are discolored, malaligned, or require aesthetic modification.
---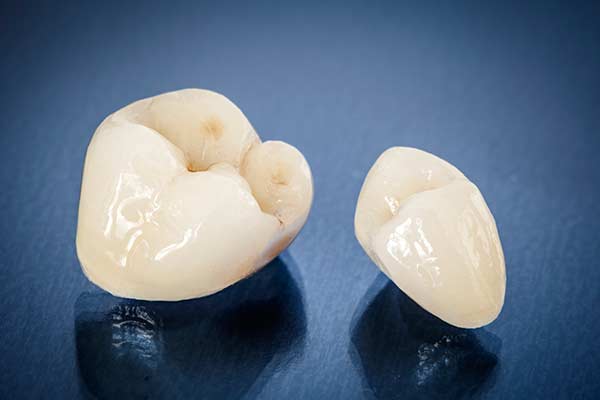 ---
A dental crown completely covers your tooth when composite fillings and partial coverage restorations are not an option. They can be made from many different materials, including metal alloys, high-strength ceramics, and zirconia. Once your crown is placed, it will look exactly like a natural tooth.
---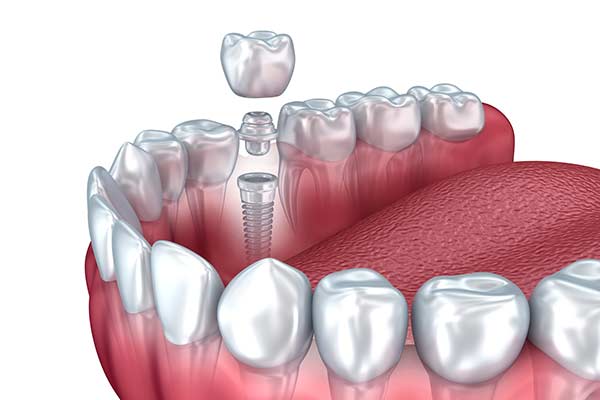 ---
Implants are titanium fixtures that are placed in a patient's jaw bone to replace the root of the missing tooth. Once the implant is placed and integrated, it is connected to a crown to fully replace the function and appearance of a natural tooth. Implants can also be used as anchors for removable appliances, such as complete or partial dentures. Implants are durable and functional, allowing you to comfortably continue eating whatever foods you like.
---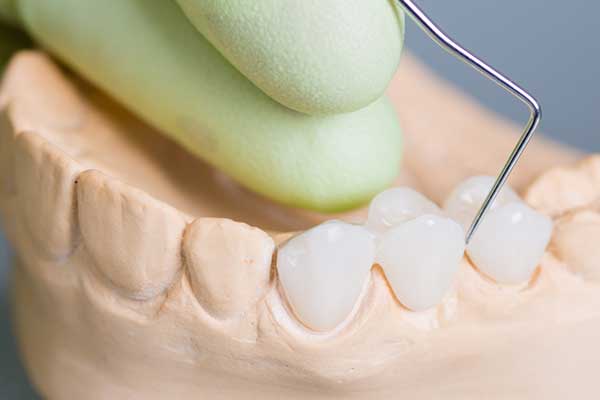 ---
A fixed bridge replaces missing teeth without the use of a denture or dental implant. Using healthy teeth as abutments for the bridge, we create a segment of artificial teeth to restore the portion that is missing. In order to fabricate a bridge, a crown is placed on the tooth or teeth on either side of the space and a false tooth or teeth (pontic) is connected in between the adjacent crown.
---
Dentures
---
A denture is a removable replacement for missing teeth. There are two types of dentures, complete (full) and partial dentures.
A complete (full) denture is made after all the teeth in the  jaw have been removed and the gum tissue has healed. The denture includes artificial teeth that are attached to an acrylic base which is custom made in the dental laboratory and mimics natural teeth and gums. Complete dentures may sit over the gums or can be anchored to dental implants.
Removable partial dentures are made when several teeth need to be replaced. The removable partial denture also has artificial teeth which anchor to crowns or natural teeth on one or either side of the denture with the use of metal clasps.  Removable partial dentures can also be supported in place by attaching them to dental implants when wearing them during the day.
---
Contact Us Today
---
At Gdental we offer a full range of restorative dental services. When you come in for a consultation, we will evaluate your oral health and help you decide on the best option for your individual needs. Call us today at 212-486-6622 to schedule your appointment.