Zoom Whitening in Midtown Manhattan
---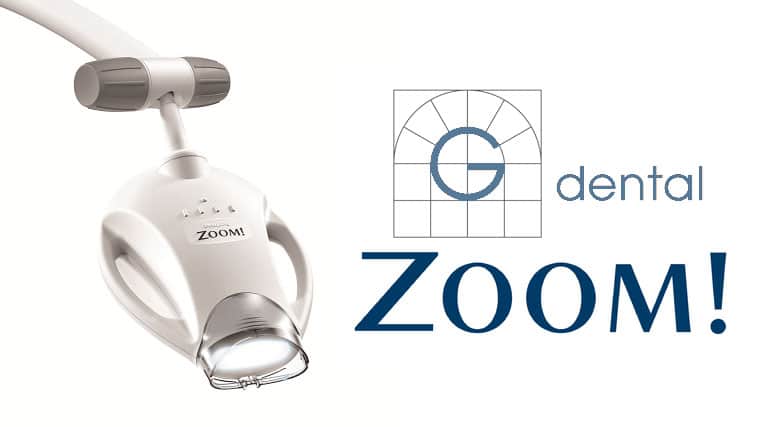 ---
In-Office Whitening
---
Professional, in-office teeth whitening with Zoom is safe, simple, and one of the fastest ways to improve the beauty of your smile.
The Zoom in-office whitening procedure greatly accelerates and enhances the whitening process, and delivers instantaneous and noticeable results you will love. Along with state of the art, WhiteSpeed LED technology, your teeth can become up to eight shades lighter in as little as 1 hour! Patients can also expect added comfort and reduced sensitivity with customizable LED light intensity settings.
All in-office whitening patients also receive customized take-home trays and whitening solution for in-home touch-ups and additional brightening.
---
Take-Home Whitening
---
With Zoom DayWhite and NiteWhite take-home whitening treatments, and good oral hygiene, it's easier than ever for patients to discover noticeably whiter smiles in just seven days. Zoom is the only whitening system that uses ACP (amorphous calcium phosphate) to deliver a comfortable experience and the whiter results our patients want, as well as the effectiveness we value. With custom-created trays, patients discover the confidence a brighter smile provides, with the safest and most powerful formulas we recommend– no refrigeration of any products is necessary.
---
Hydrogen Peroxide vs. Carbamide Peroxide
---
Hydrogen peroxide (DayWhite) and carbamide peroxide (NiteWhite) are the two most common ingredients used to whiten teeth. Hydrogen peroxide is highly potent for a short period of time, and best for patients who prefer minimal wear time. Carbamide peroxide is hydrogen peroxide mixed with urea, an ingredient that extends the effectiveness of peroxide over a longer period of time. These formulas are best for our patients who prefer to wear their trays overnight.
---
Is Zoom Whitening Right for You?
---
While almost anyone can benefit from teeth whitening, patients find some products more effective than others. Zoom achieves the greatest success in treating yellow staining from aging, tobacco, dark cola, tea, coffee, or red wine. If your teeth have gray shading from tetracycline or other chemicals, you may still see improved results, though they may be slightly less dramatic. Please keep in mind that Zoom is effective on natural teeth, but does not alter the color of any restoration. Our team will be able to determine the ideal level of whitening for your individual smile during a personalized shade assessment.
A beautiful, sparkling smile can give you a whole new outlook on life. Contact us today to schedule an appointment for Zoom whitening!
---
Contact Us Today
---
Are you interested in learning more about Zoom whitening treatments? Call Gdental today at 212-486-6622 to schedule your appointment.