Onsite Dental Lab in Midtown NYC
---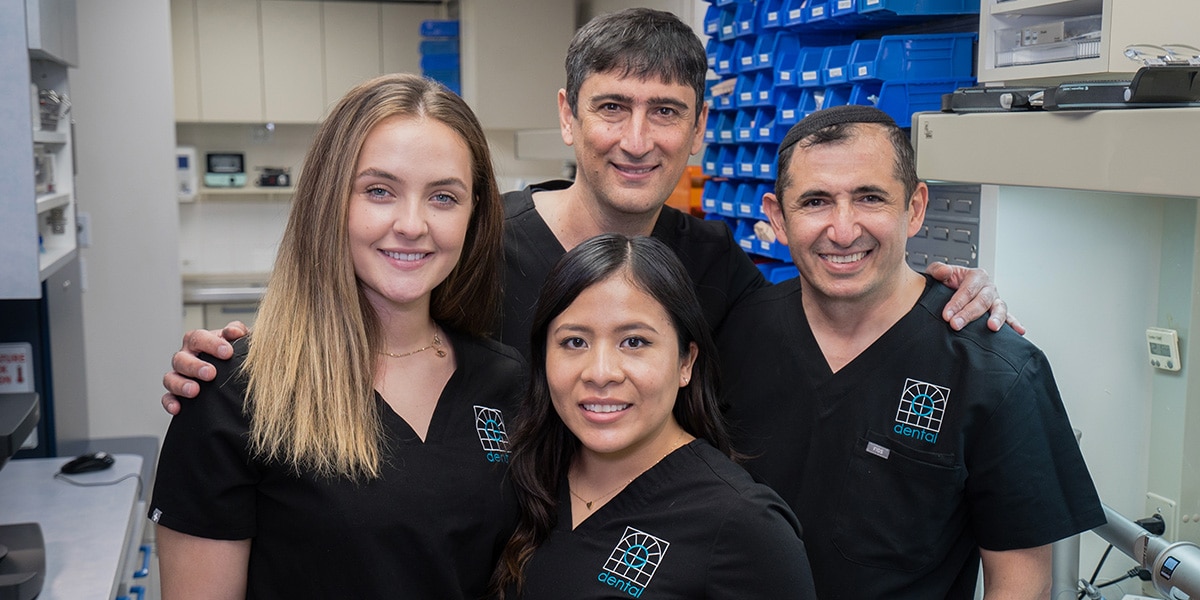 ---
At Gdental, we have embraced the latest advances in dental technology to provide the best possible results for our patients. Having our own onsite laboratory gives us the ability to provide timely restorative care tailored specifically to your individual needs.
---
Advantages of Our Onsite Lab
---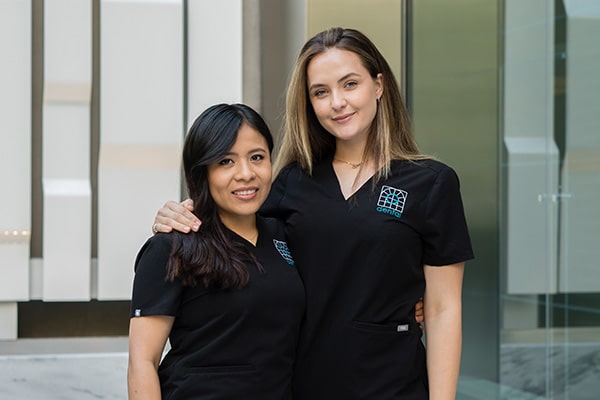 ---
By having an onsite laboratory we are able to offer expedited services that most dentists cannot match. Custom 3D printing and milling technology enable us to create your dental appliances quickly, sometimes even during the same visit. Here's why our patients love our onsite lab:
---
No More Long Wait Times
---
In most cases, when you go to the dentist and need to have a crown or veneer created, imaging is performed by your dentist and then sent to an off-site laboratory where your restorations will be fabricated. This process usually takes a few weeks; during this time, you may be left without a tooth or with only a temporary replacement that doesn't look or function like a natural tooth.
By fabricating restorations in our own dental practice, we greatly reduce the amount of time it takes to create the final restoration. Most can be created in one or two days -- and sometimes even while you are waiting in our comfortable office.
---
Customized Solutions for Your Dental Health
---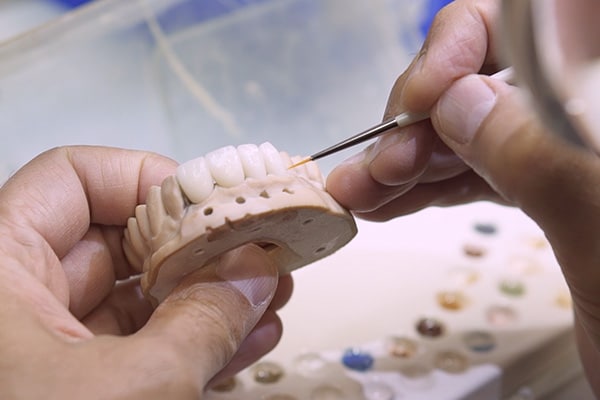 ---
Our technicians are skilled in creating all types of dental restorations. They use our practice's detailed digital impressions and x-rays to create appliances that are designed for your needs and preferences, based on your custom treatment plan.
Our doctors closely supervise custom shading and work together with you and our technicians to achieve the highest aesthetic results. Because fabrication is done onsite, making changes and adjustments, such as tooth color and shape before final placement, is quick and easy.
---
About Our Dental Technology
---
3D Scanner
---
Using our 3D Scanner, we take digital impressions of your teeth and mouth that are more accurate than traditional impression material--not to mention less messy and uncomfortable. These detailed 3D images can be used to assess your oral health and create precise restorations that are custom-fitted to your mouth.
---
3D Printers
---
Our team uses state-of-the-art 3D printers to create accurate models of patients' mouths, as well as to fabricate restorations, and surgical guides, of the highest quality. In addition, we fabricate nightguards to address bruxism which can result in TMJ dysfunction and extensive tooth wear, bleaching trays, retainers, and sleep apnea devices.
---
Computer-Aided Milling
---
After we capture a 3D image of your mouth, our lab technicians can fabricate custom crowns, veneers, and fillings with a variety of materials right in our dental practice using computer-aided milling technology. We also use 3D printers and specialized dental resin to print both temporary and permanent restorations.
---
Contact Us Today
---
We are proud to offer the latest advancements in dental care to patients in Manhattan with our onsite laboratory services. Call us today at 212-486-6622 to schedule your appointment.