Meet Our Team
---
---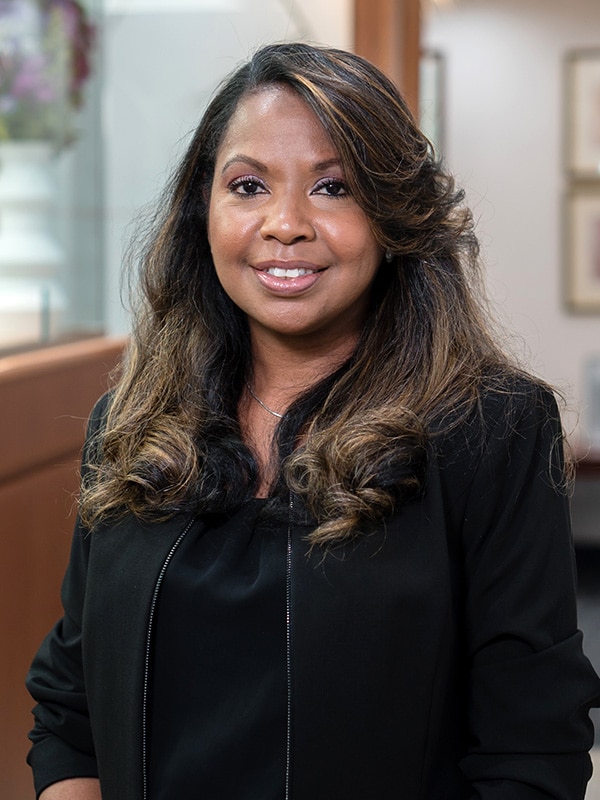 ---
Walki, Office Manager
---
I have been working with Gdental since 1996. I am very experienced in the field of dentistry and practice management as I graduated as a dentist from East Central University in the Dominican Republic. In addition to overseeing the staff, my role in the practice is to welcome patients and assist them with registration needs, receive payments for services, assist patients with insurance concerns, and answer general information requests. I enjoy meeting patients and have established relationships with them over the years. In my free time, I love traveling, biking and expending quality time with my husband, family, and puppy.
---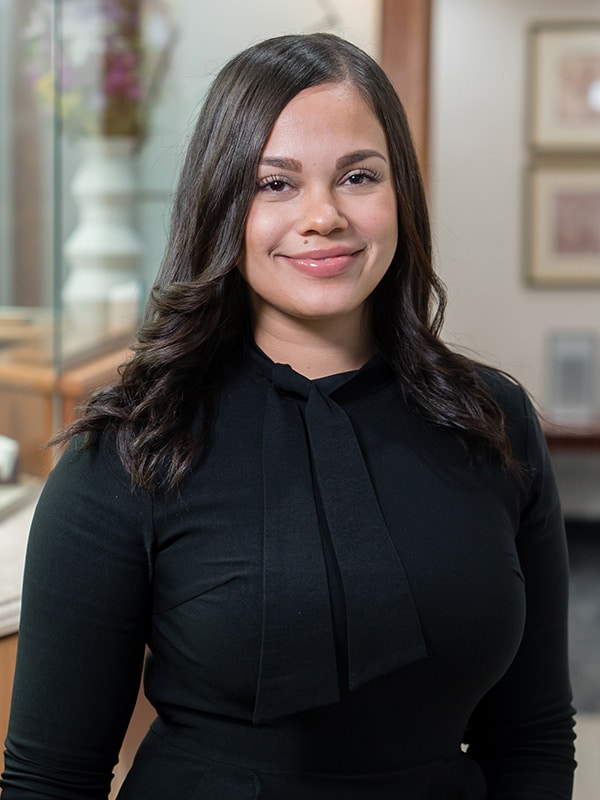 ---
Gissel, Treatment Coordinator
---
I have been working at Gdental for over three years. As the Treatment Coordinator, I am happy to schedule your appointments, discuss treatment plans, and answer any questions you may have. Being a New Yorker, I enjoy taking advantage of my city by visiting sites, going shopping, and dining at restaurants. I also love to spend time with my friends, family, and my dog, Pookie.
---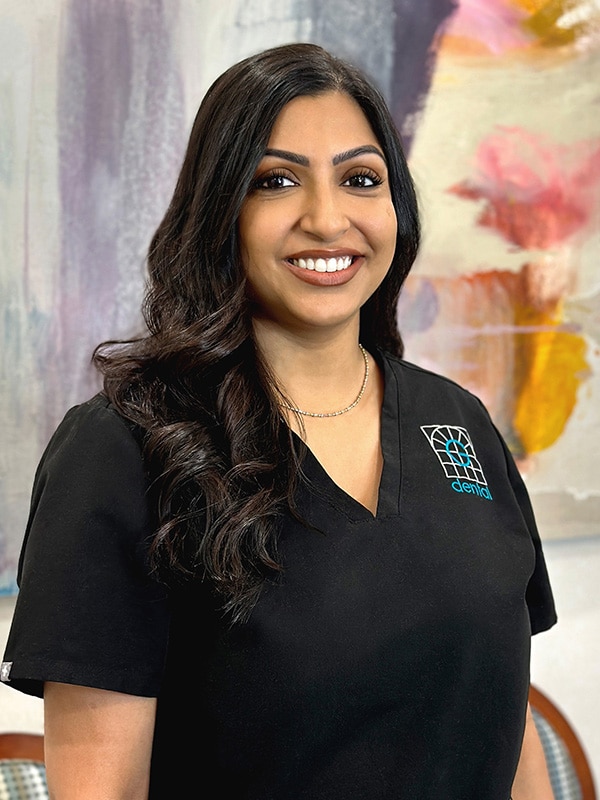 ---
Sapna, Surgical Assistant
---
I have been a part of the Gdental team as a surgical assistant since 2012. With over ten years of surgical experience, I believe that my enthusiasm and attention to detail allow me to help Dr. Ana Giglio maintain the highest standards in periodontics and implant dentistry. I strive to deliver quality care chairside, and to make patients feel at ease before and after procedures by providing detailed information regarding treatment and step by step post-operative instructions. I also support the practice by keeping it up to date with all of the latest technology related to the dental world.
Outside of work, I enjoy navigating New York City through its vast cultural and food scene, traveling the world, and spending time with family in Maryland where I am originally from.
---
---
Briana, Restorative Assistant
---
I have been working with Gdental for over a year, but I have been a dental assistant since 2009. I am a licensed Expanded Functions Dental Assistant (EFDA) in Pennsylvania. I am a team player and very helpful around the office. I enjoy helping patients achieve a bright smile with the Zoom in-office whitening. I am originally from a small town in PA called Minersville, but moved here with my husband in 2015. In my spare time I love crafting and DIY projects.
---
---
Mayelyn, Restorative Assistant
---
Although I am the newest member of Gdental, I have been a dental assistant for over four years. I enjoy meeting new people, working with others, and interacting with patients daily. I take pride in waking up every morning and helping make someone's life better. I have an older sister and a younger brother I grew up with. In my free time I enjoy being with my god daughter, Jianna, working out at the gym, and going for a jog with my dogs, Benz and Mazi. My ultimate goal would be to travel the world and create memories with the people I love.
---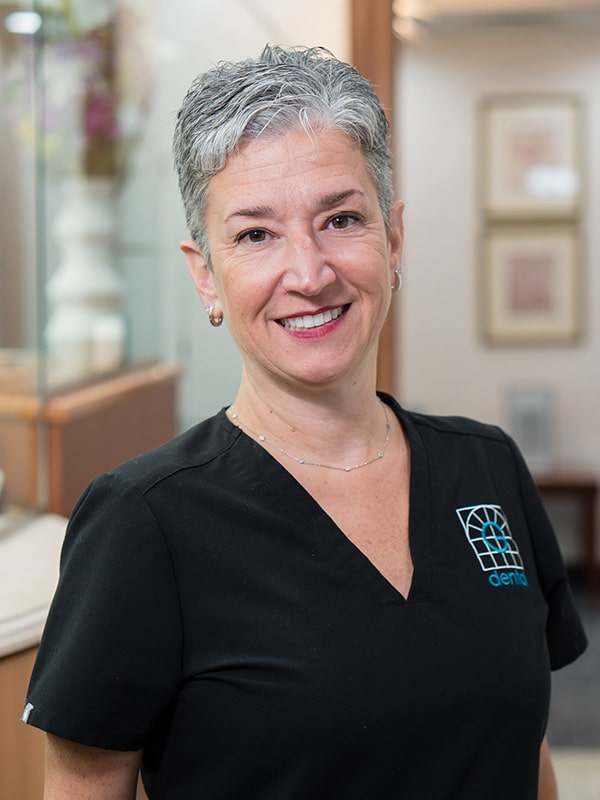 ---
Tina, Registered Dental Hygienist
---
I have been with the Drs. Giglio for over twenty years. I graduated from State University of New York at Farmingdale in 1992, and have been practicing here for the majority of my career. I pride myself on the personal attention I give to each individual patient. I work with Gdental one day per week, and look forward to seeing my long-time patients, with whom I've developed a close relationship.
I have two lovely teenage daughters, Sandra and Marialessia, and recently added a new member to our family, a four-legged, furry friend, Liam. Together we enjoy traveling, biking, rollerblading, and exploring the great outdoors.
---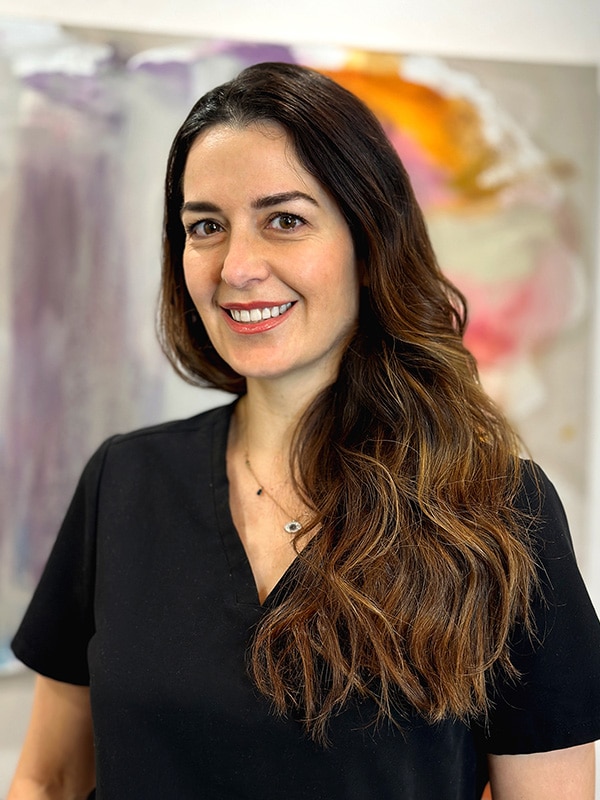 ---
Chrissy, Registered Dental Hygienist
---
I am a Registered Dental Hygienist, and have been with Gdental for over sixteen years. I have twenty-five years of experience in the dental field; initially as a Registered Dental Assistant before receiving my Dental Hygiene and Applied Sciences Degree from Cambrian College in Sudbury, Ontario, just north of my hometown of Toronto. My favorite part of my job is my great patients, and the opportunity to create meaningful relationships, and partner with them in improving their oral health.
Outside of work, I love staying active through fitness and sports, traveling, and have a passion for food, and exploring new restaurants and cuisines. Happily married for seventeen years, I am a proud hockey mom to two wonderful boys, Stavros and Christos.
---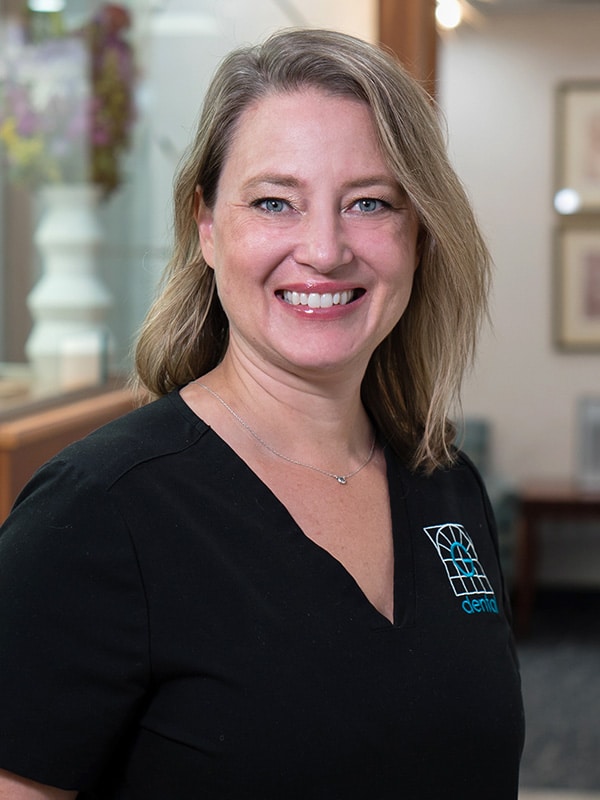 ---
Lindsay, Registered Dental Hygienist
---
Originally from the San Francisco Bay Area, I moved to the East Coast fourteen years ago. After receiving my Bachelor's Degree at Willamette University in Salem, OR. I decided to pursue my passion in dentistry at New York University College of Dentistry. I graduated with honors in 2008 with a degree in dental hygiene and began working in New York City. Dental Hygiene has proven to combine my love of connecting with wonderful people and helping them improve their oral health. For the last two and a half years I have had the pleasure of working with the Drs. Giglio.
When not working, I spend my days running, jumping and swimming after my two very active, small children, Ellie and Alexander. After living in Oregon, Vermont, and New York, we decided to finally plant some roots and bought a home in rural Connecticut. When possible, I enjoy traveling and spending time with my family in Chicago and Spain.
---
---
Slava, Master Dental Technician
---
I joined the Gdental team in 2005. I graduated from Leninabad University in the Soviet Union. I am highly skilled, master dental technician with over twenty-seven years of experience in this field. I fabricate dental prosthetics including implant bridges, porcelain crowns, veneers, partial and complete dentures with great attention to detail.
In my free time I enjoy playing soccer, listening to music, and spending time with my family.
---
---
Laura, Registered Dental Technician
---
I joined the Gdental team in August 2001. I graduated as a certified dental technician from CUNY- New York City College of Technology with an AAS, BS degree, and a MBA from St. Joseph's College. I am highly skilled with over sixteen years of experience in this field. My duties include managing lab cases, fabricating dental appliances & training interns.
In my free time, I enjoy spending time with my family.
---
---